Notice of Extension of the Public Comment Period for the Notice of Intent to List: p-Chloro-a,a,a-trifluorotoluene (Para-Chlorobenzotrifluoride, PCBTF)
---
---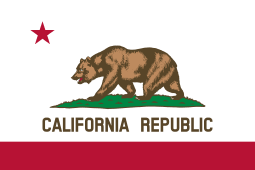 Public Comments Date: Friday, November 23, 2018 - 8:00am to Wednesday, January 23, 2019 - 5:00pm
On November 23, 2018, the California Environmental Protection Agency's (CalEPA) Office of Environmental Health Hazard Assessment (OEHHA) published in the California Regulatory Notice Register (Register 2018, No. 47-Z) a Notice of Intent to List 4-chloro-a,a,a-trifluorotoluene (also known as para-chlorobenzotrifluoride, or PCBTF) as known to the state to cause cancer under the Safe Drinking Water and Toxic Enforcement Act of 1986.
The November 23, 2018 notice initiated a 30‑day public comment period that was scheduled to close on December 24, 2018. OEHHA has received a request from the American Coatings Association seeking an extension of the comment period. OEHHA hereby extends the public comment period until 5 p.m., Wednesday, January 23, 2019.
Comments may be submitted electronically (preferred) through our website at https://oehha.ca.gov/comments.
CONTINUE READING ON oehha.ca.gov