EuRIC Press Release to Support Continued Use of Tyre-derived Granular Infill
---
---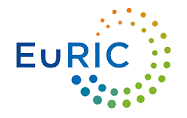 The European Recycling Industries' Confederation (EuRIC) representing the collective interests of the European mechanical end-of-life tyre (ELT) recycling industry, calls upon the Commission to strengthen its commitment to the Circular Economy.
With the release of ECHA´s opinions on infill materials, now it is up to the Commission to take a decision on what measures to follow as regards this application.
EuRIC warns about the negative impacts that some of the options covered, including a complete ban, may have on the environment and on the objectives of speeding the transition towards a more circular economy.
CONTINUE READING ON:
EuRIC Press Release to Support Continued Use of Tyre-derived Granular Infill