EEB | 10 tests for the European Chemicals Agency ECHA
---
---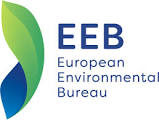 This is an assessment of the European Chemicals Agency (ECHA) by the European Environmental Bureau (EEB), the largest network of environmental citizens' organisations in Europe.
The Registration, Evaluation, Authorisation and Restriction of Chemicals (REACH) Regulation is the EU flagship regulation on chemicals. It is based on key EU democratic and environmental principles that need to be implemented in order to ensure that human health and the environment are protected against the risks posed by hazardous chemicals.
The ECHA is responsible for the management and the technical, scientific and administrative aspects of REACH. We appreciate that ECHA cannot make decisions on its own. Nonetheless, the agency can still have considerable impact and influence on chemicals control in Europe, for example through the priority and profile it gives to specific chemicals and through the way in which it chairs discussions and develops opinions.
CONTINUE READING ON: eeb.org