United Kingdom | Draft Statutory Instrument: The Restriction of The Use of Certain Hazardous Substances in Electrical and Electronic Equipment (Amendment) Regulations 2021
---
---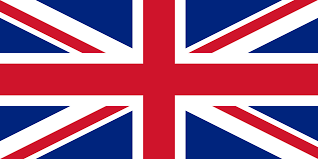 Title of document
Draft Statutory Instrument: The Restriction of The Use of Certain Hazardous Substances in Electrical and Electronic Equipment (Amendment) Regulations 2021 (2 page(s), in English)
Description
These measures will amend the Restriction of the Use of Certain Hazardous Substances in Electrical and Electronic Equipment Regulations 2012 ("the RoHS Regulations") as they apply in England and Wales and Scotland. Regulation 2(2) will amend the list of restricted substances in Schedule A1 to extend the restriction on the use of four restricted substances (Bis(2-ethylhexyl) phthalate (DEHP), Butyl benzyl phthalate (BBP), Dibutyl phthalate (DBP) and Disobutyl phthalate (DIBP)) to medical devices and monitoring and control instruments. Regulation 2(3) will renew the exemption for mercury to be used in electric rotating connectors used in ultrasound imaging systems in entry No. 93 of Table 1 in Schedule A2 to the RoHS Regulations for a period of 5 years. Regulation 2(3)(b) will grant a new exemption from the list of restricted substances in Schedule A1 to the RoHS Regulations by adding certain lead compounds and one hexavalent form of chromium (barium) to be used in the supply of electric and electronic initiators of explosives for civil explosives to the list in Table 1 in Schedule A2 of applications exempted from the restriction in regulation 3(1) of the RoHS Regulations. The exemption will be granted for a period ending on 20th April 2026.
Notifying member: United Kingdom
Notification: G/TBT/N/GBR/43
Objective tag
Protection of human health or safety; Protection of the environment
Objective
Adaptation of existing legislation to scientific and technical progress; phase-out of substances of very high concern (SVHC) in electrical equipment in order to facilitate recycling and reduce possible negative impacts on human health and the environment, while granting economic operators adequate transition time for compliance.
Documents

Agency responsible
UK TBT Enquiry Point Trade Policy Group Department for International Trade Old Admiralty Building London SW1A 2DY [email protected]
Timing:
Submission: 23/09/2021
Reception: 23/09/2021
Distribution: 24/09/2021
Final date for comments: 23/11/2021
Proposed date of adoption: N/A