EU agricultural outlook 2019-30: societal demands driving food market developments, combining affordability, sustainability and convenience
---
---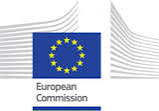 Demand for dairy products, especially for cheese, is expected to continue rising, leading to higher EU milk production for 2019-30. In parallel, the African swine fever outbreak in Asia will continue to affect the global meat market and trade flows. These are just a few of the projections from the European Union agricultural outlook for 2019-30 report published on 10 December 2019 by the European Commission.
Consumers and citizens' expectations will continue shaping food market developments, touching upon health, animal welfare, climate change and environmental concerns as well as convenience and affordability. For instance, in 2019, the most important factors for EU consumers when buying food includes cost, food safety, ethics and beliefs.
These concerns will be an opportunity for the further development of alternative production systems, such as local, organic, GM-free or other certified products, being increasingly in demand. However, as highlighted by the report, consumers' expectations can be conflicting. Busy lifestyles favour an increase of ready meals, snacks and on-the-go food, which are not always compatible with the factors described above.
CONTINUE READING ON: ec.europa.eu