EEB | EU strategy for sustainable textiles – NGO position
---
---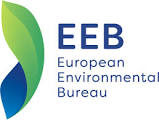 As part of the Wardrobe Change campaign, the EEB has published its position paper on the measures needed to address the environmental impact of the fashion industry. In this paper, the NGOs are calling on the European Commission to ensure its upcoming strategy for sustainable textiles includes the following elements:
Make sustainable textile products the norm

through high minimum design standards, better production processes,

traceability, transparency and information disclosure, and banning the destruction of unsold and returned goods.

Drive resource-sufficient textile consumption

with rules on what reliable green claims can be made on products, harmonised labelling, and better information on the expected lifetime and repairability of a product.

Leave the linear business model behind

by taxing virgin resource use and making producers responsible for the products they put on the market from cradle to grave.

Hold the EU textile industry accountable for its role in the world

through a trade reset and strong human rights and environmental due diligence rules.
CONTINUE READING ON: eeb.org