Brazil | Ministry of Science, Technology and Innovation discusses partnership with Malta to reduce microplastics in the ocean
---
---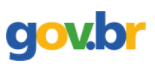 The Secretary for Strategic Policies and Programs of the Ministry of Science, Technology and Innovation, Marcia Barbosa, received, this Monday (26), the Ambassador of Malta in Brazil, John Aquilina, to discuss scientific cooperation, especially in the areas of renewable energy and reducing plastics in the ocean.
The ambassador recalled that, despite being small, Malta is a country with advanced technology and areas of interest for cooperation with Brazil, such as digital technology. "As an island nation, some aspects are specific, such as maritime technology. Innovation linked to the sea and oceans is very important to us," said the ambassador. "The possibility of developing technologies that efficiently, economically and competitively reduce the amount of plastic in the ocean will be of great benefit to Brazil and Malta", he added.
Throughout the meeting, secretary Marcia Barbosa pointed out that the fight against plastic in the ocean is part of the concerns of the MCTI and suggested the possibility of holding a scientific event to jointly look at this issue. "Microplastics are changing our ecosystem. We have a long coastline and we need to think about methodologies that can solve and treat this problem, "she commented. "The MCTI is also concerned about this, we have projects, some financed by the Global Fund for the Environment, which are along these lines", she recalled.
CONTINUE READING ON: www.gov.br