Korea ~ Draft partial amendment of the Chemicals Control Act
---
---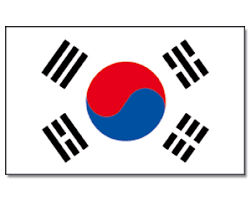 Title of document
Draft partial amendment of the Chemicals Control Act (40 page(s), in Korean)
Description
1) The Ministry of Environment (ME) integrates the existing two regulations, which are the submission of the verification result of manufactured or imported chemicals and the import declaration of toxic substances, into a single regulation: "Notification of Chemicals Verification". Under the regulation, the government issues unique "Universal Chemical Tracking Number" to chemical substance to track and manage its use, storage and sales on the market.
Notifying member: Korea, Republic of
Notification: G/TBT/N/KOR/809
Objective tag
Protection of human health or safety
Objective
It needs to enhance the existing chemicals verification regulation swiftly in order to identify and understand which chemical substance causes a chemical accident when it occurs, and take appropriate safety measures.
Documents

Agency responsible
Ministry of Environment
Timing:
Submission: 31/01/2019
Reception: 31/01/2019
Distribution: 01/02/2019
Final date for comments: 02/04/2019
Proposed date of adoption: N/A