10 things to know about the Emissions Gap 2019
---
---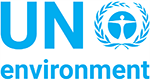 The annual United Nations Environment Programme (UNEP) flagship Emissions Gap Report is now online. But what is this report really about? And why should you care? Keep reading to find out more.
This annual report from UNEP examines the progress of countries to close the gap via their commitments to emissions reduction, to ultimately stop climate change.
The Emissions Gap Report measures and projects three key trendlines:
(*) The amount of greenhouse gas emissions every year up to 2030
(*) The commitments countries are making to reduce their emissions and the impact these commitments are likely to have on overall emission reduction
(*) The pace at which emissions must be reduced to reach an emission low that would limit temperature increase to 1.5oC, affordably
The report also identifies key opportunities for each country to increase the pace of emission reduction necessary to close the gap.
CONTINUE READING ON www.unenvironment.org