Second REACH Review: Stakeholder Conference
---
---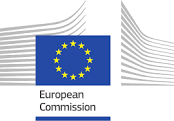 On 5 March the European Commission published a Communication, reporting on the operation of REACH and the review of certain elements: the second REACH review.
The Commission is legally required to review some elements of REACH and to publish a general report on its implementation every 5 years. The REACH review is part of the Commission's Regulatory Fitness and Performance programme (REFIT). This second REACH review examined to what extent REACH is fit for purpose and looked at what works well and what does not, as well as why this is the case. This review built on the findings of the 2013 REACH review and examined key developments since then.
The second REACH review concludes that REACH has significantly improved the protection of human health and the environment, promoted alternatives to animal testing, and ensured the free movement of chemicals on the EU market. REACH also contributes to the EU meeting the World Summit on Sustainable Development's 2020 goal.
The Commission has also identified 16 concrete actions to further improve the implementation of REACH and to be carried out together with national authorities, ECHA and industry.These measures are put forward to improve the quality of registration dossiers submitted by the companies, to simplify the overall authorisation process and to ensure a level playing field between EU and non-EU companies. The Commission wants to further support SMEs in their compliance and enhance enforcement by national authorities. The Commission also identified the need to clarify the interfaces between REACH and OSH legislation and between REACH and waste legislation
This conference will provide an opportunity for all those involved and interested in the implementation of REACH to share their experience, exchange views and provide concrete ideas for implementing the 16 actions.
CONTINUE READING ON ec.europa.eu