Free Webinar | Turkey REACH - KKDIK: Registration obligations | Feb 18, 2021 | 11:30 (CET); 16:00 (IST)
---
---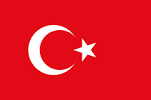 KKDIK came into force as a result of EU Adaptation policy. The first phase of pre-registration ended on December 31st, 2020. The registration phase then officially started the next day (January 1st, 2020). By complying with KKDIK, exporters can ensure their access to the Turkish Market. Exporters of those who wish to enter into the Turkish market but missed the pre-registration should pre-register as soon as possible to be able to benefit from the advantages of joint registration.
In this webinar, GPC will cover: Registration under KKDIK, Roles of Only Representative, Preparation for Joint-Registration, Compliance Strategy for KKDIK.
Link to registration page.