Jamaica | Standard Specification for Instant hand sanitizers
---
---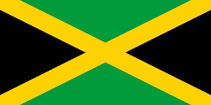 Title of document
Standard Specification for Instant hand sanitizers (15 page(s), in English)
Description
This Jamaican Standard prescribes the requirements for alcohol based instant hand sanitizers. The standard does not cover non-alcohol based hand sanitizers.
Notifying member: Jamaica
Notification: G/TBT/N/JAM/93
Objective tag
Protection of human health or safety
Objective
The alcohol contained within hand sanitizers, when rubbed on the surface of skin is effective in killing 99.9% of dangerous germs on the skin. A concentration of 60% to 80% alcohol in a hand sanitizing product is recommended. This standard ensures that there are some minimum criteria for judging the performance of instant hand sanitizers thus ensuring that the consumer gets a product that can destroy micro-organisms which are potentially harmful to health.
Documents

Agency responsible
Bureau of Standards Jamaica
Timing:
Submission: 29/04/2020
Reception: 30/04/2020
Distribution: 30/04/2020
Final date for comments: 03/05/2020
Proposed date of adoption: N/A